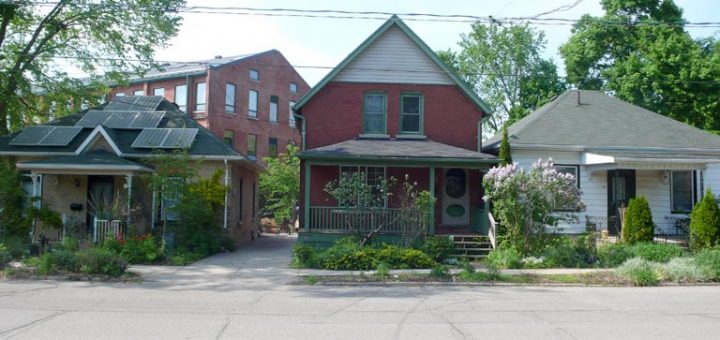 The Ward Resident's Association (TWRA)  Is a group of people from the Saint Patrick's Ward neighborhood in Guelph,Ontario. The aim of the group is to provide a forum for residents, particularly with regards to development in The Ward.
The group was formed in June 2010 to address the lack of citizen's voices in the discussions surrounding Guelph's Downtown Secondary Plan, which annexed a part of The Ward into Downtown.
Residents were also, particularly concerned by the proposed development for the former Woods site at 5 Arthur St. South, now known as The Metalworks.
TWRA became actively involved in helping to plan The Metalworks up until the beginning of construction in 2014.
Since then a small group have carried on research into planning processes and current development proposals. TWRA plans to return to a more active public profile soon.
Reasons to become a member
Meet your neighbours
Liaise with local municipal staff and council
Be a part of Participatory Democracy at the upstream stage of development and,
Help provide pro-active solutions to concerns regarding:

51 Surrey St. E, 45, 47, 49  Wyndham St.,  Petro Canada Station
Woods Site # 2 = 69 Huron St. To ? Duke St.
Voice your suggestions for improvements to our neighbourhood:
Public safety and security
Parking and traffic
Maintaining the residential nature of our community
Preserving the culture and heritage of The Ward
Protecting our night sky from light bleed and unhealthy light spectrums
Sharing information and advice about regulations, permits etc.
Enjoying some social events