Public works projects in The Ward
This page will be updated as new public works projects such as street rebuilds or other infrastructure work start up and current ones are completed.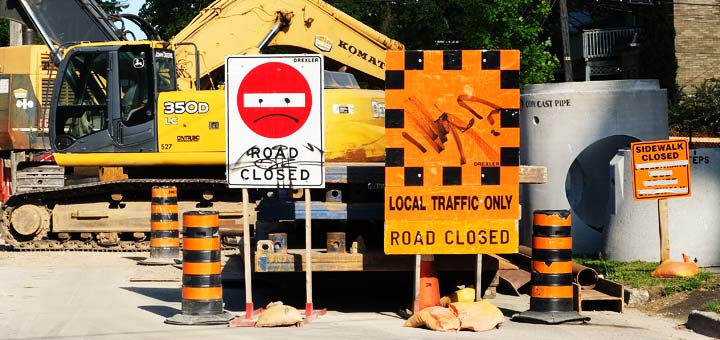 Temporary Covered Bridge closure starts September 28
According to the City website the covered bridge will be closed to cyclists and pedestrians starting September 28 until October 9 for a special community and tourism revitalization project to be announced at a later date.
Section of Stevenson Street North closed starting September 28
Eramosa Road to Bennett Avenue
Although outside the Ward, this will effect traffic flows through the neighborhood, and ,may result in more traffic on side streets. The work includes the replacement of watermains, storm sewers and sanitary sewers, as well as installation of new sidewalks, curb and asphalt.
The work is expected to start on or about Monday, September 28 and will continue through the winter to late June 2021.
York Road reconstruction
Phase 2: construction is under way
Work on York Road from Ontario Street to Stevenson Street has started and is expected to be completed by November 2020 with remaining surface work like top asphalt and cleanup in spring 2021.
To accommodate the replacement of the underground water and sewer pipes, York Road will be closed from Ontario Street to Stevenson Street in both directions with limited local access.
Guelph Today article: Section of York Road to be closed to through traffic for 10 months
100 Steps closed starting July 6
The City is working with a contractor to remove and replace the 100 Steps walkway between Grove Street and Elizabeth Street.
Work is expected to start on or about Monday, July 6 and take about 3 months to complete, weather permitting. Page on City website.