Railways in the Ward to spray herbicides starting in May
Starting Monday, May 6, CN will be starting vegetation control work, according to a post on the city's website. Work is scheduled to run until July 12.
The CN line forms the northern border of the Ward
For more information, call CN's public inquiry line at 1-888-888-5909, send an email to contact@cn.ca, or go online to cn.ca/vegetation.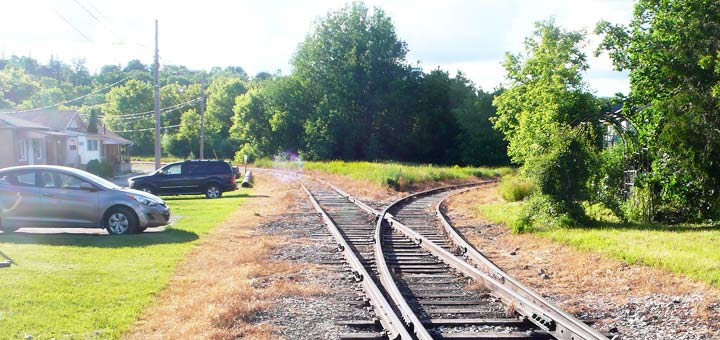 Contract crews will be conducting weed control along Guelph Junction Railway tracks through the Ward scheduled to start at 1 a.m. on May 27 and May 28, with a rain date of May 28-29 also scheduled.
According to a post on the city's website a distilled mixture of Torpedo, Overdrive and Round-up will be used used. No spraying will be done within 60 metres (200 feet) of waterways (presumably the Speed and Eramosa rivers, and Clythe Creek).
These substances listed above have been evaluated by Health Canada's Pest Management Regulatory Agency to be safe and are approved for use in parking areas, schoolyards, parks, golf courses and other public areas. The use of Roundup though has been linked to higher incidences of non-Hodgkin lymphoma.
For more information
Les Petroczi General Manager, Guelph Junction Railway
519-766-7121
les.petroczi@guelph.ca