Future electrification of the GO line may impact the 100 Steps bridge and track-side vegetation
Metrolinx seeks public input on their plans
Metrolinx is seeking input into their plans to electrify the Kitchener-Toronto GO commuter line. As we know Go trains use the CN owned track which form the North Western boundary of the Ward. A Metrolinx presentation and feedback for can be found here. The posted deadline for feedback is August 12, 2020 but it may be extended so Comment Away!
The greatest impact in Guelph would be the proposed Traction Power Substation to be built in Margaret Greene Park North of Paisley and West of the Hanlon and a power transmission line proposed to tap into Hydro One's line east of the Hanlon. Neighbors of the park are not pleased with this proposal because of impacts to the park. You can visit their page for more information and to support them here.
The greatest impact on the ward may be Bridge Barriers installed on the 100 Steps to provide a safety barrier from the overhead power lines. A Metrolinx information sheet "Bridges and rail overpasses information sheet" (330Kb PDF)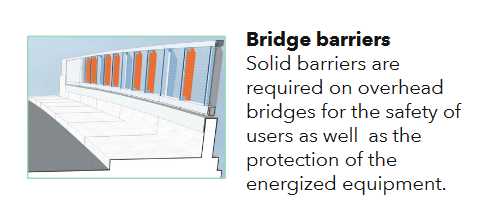 Another possible impact may be vegetation removal to provide safety clearance from overhead power lines.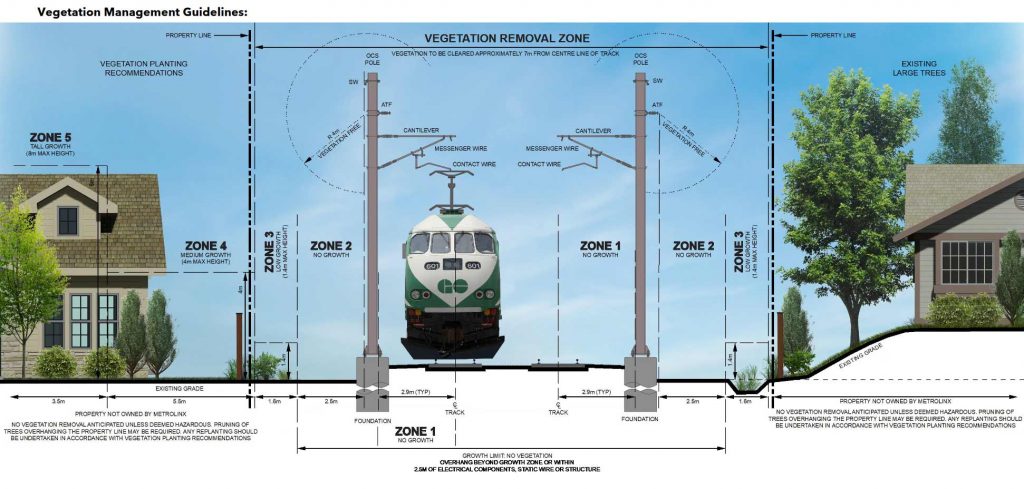 "Vegetation removal information sheet" (1.1Mb PDF)
For a deep dive a link to the full report "Electrification Study Final Report" (1.9Mb PDF)