4 story apartment building proposed for 66 Duke Street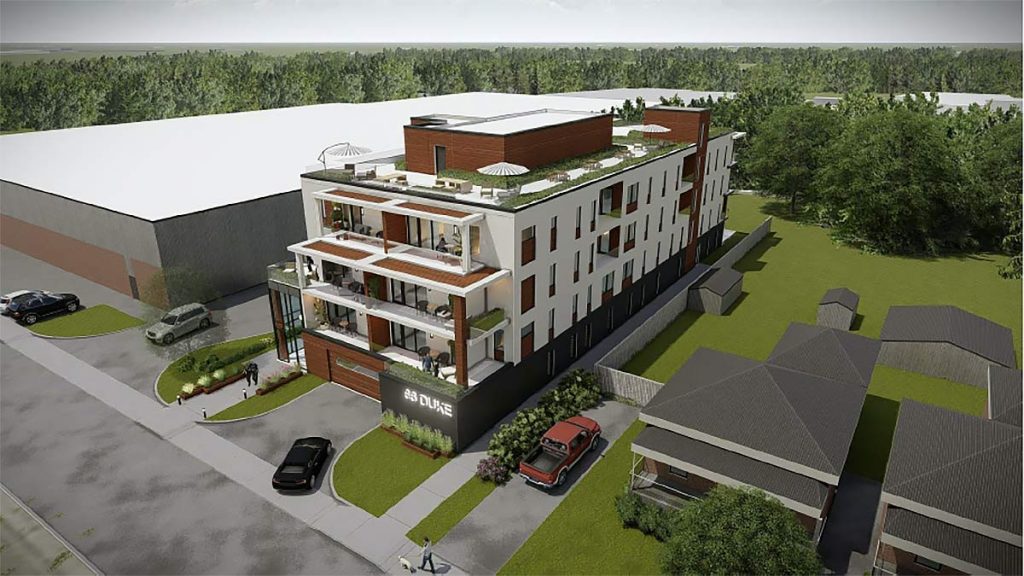 The owner of 66 Duke Street has submitted planning documents for a proposed 4 story 22 unit apartment building. Residents were previously invited by the owners to an open house that was held in November 2018. The proposal at that time was for a 5 story 22 unit building. These plans will come before council at City Hall on Monday, October 16th at 6:60pm. The deadline to submit written comments or register to delegate at the meeting is 10am on Friday, October 9th. Council will vote to officially receive the application — no final decisions will be made that evening, but this will still be an important meeting, because direction will be given to City Staff and the developer by council, on what they expect to see in the final proposal.
The site is 0.147 and is on the east side of Duke Street, between Alice Street and Elizabeth Street. is seeking an Official Plan amendments that would allow a density of 150 units per hectare and a zoning bylaw amendment that would permit additional density, an increase in floor space index, reductions in minimum side yards and rear yard and reductions in the amount of off-street parking and parking space dimensions.