14 story tower proposed for latest Metalworks phase
Fusion has proposed a 14-story tower for the 4th phase of the Metalworks project which is to be south of phase 3 currently being finished, and Arthur, Cross, and Neeve streets, and the Speed River.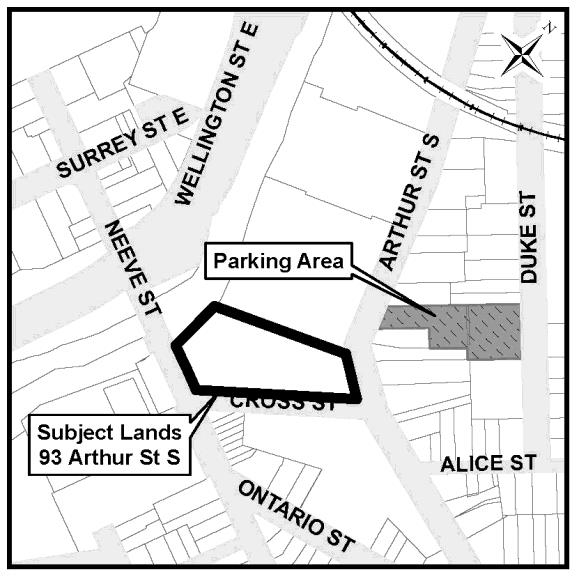 If accepted without changes, the building would be a 14-storey building with 194 residential units – 70 per cent with two bedrooms and the remainder one bedroom. Two commercial units are proposed at ground level, one on the Arthur Street end and one on the River/Neeve end. There is to be public space at the Arthur/Cross street corner and the Neeve/Cross street/river corner.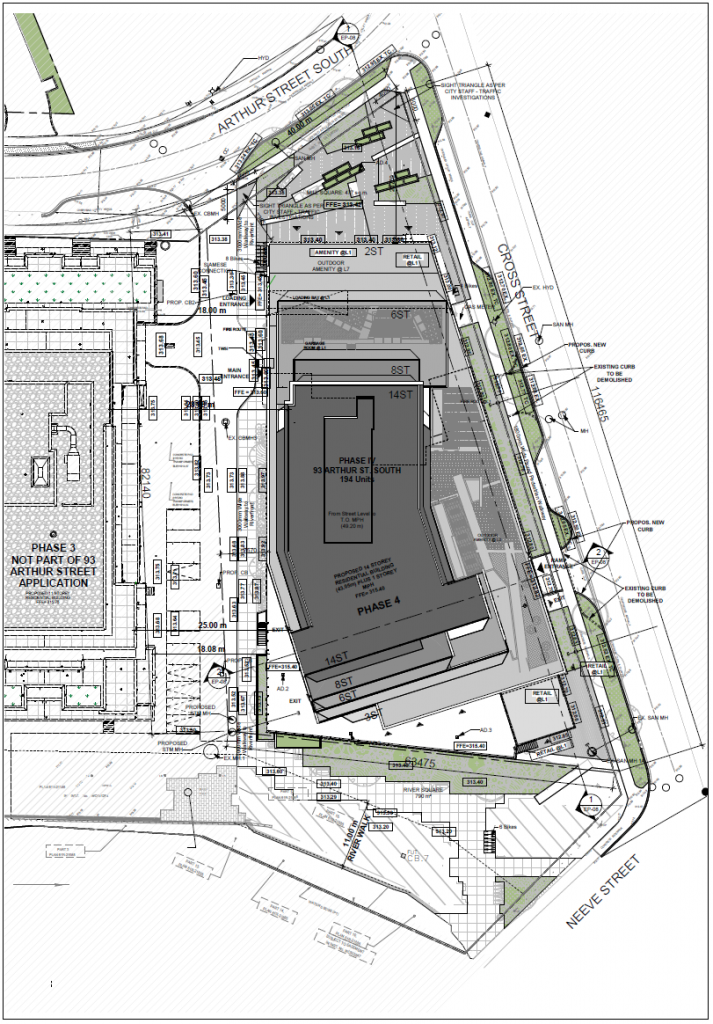 The Statutory public meeting will be on Monday, July 12th at 6:30pm and p.m. and streamed live online at guelph.ca/live. No decisions will be made at this meeting, but it is the most important public meeting, because this is where direction is given to staff and the developer, on what would be acceptable to council, who will vote on it on a later date.
The deadline to submit written comments or resister to speak at the meeting is Friday, July 9th at 10:00am. Details on how to do this are here.
You can discuss below or on this Facebook post.
All the documents submitted by the developer have been posted to the City website here. Of particular are the Planning Justification Report (pdf) which provides a justification for exceeding the current zoning, and the Parking Considerations Letter (pdf) which provides a justification for the provision of fewer parking spaces than required, and outlines the novel plan of having surface parking on another lot (92 Arthur) which lies between Arthur and Duke Streets, and is across Arthur Street from phase 3.
The Downtown Secondary Plan designates this site as residential, with a minimum height of 4 stories and maximum of 12.