The Decision Meeting for 66 Duke Street will be Dec. 13
A 4 story, 22 unit apartment building is planned for this site.
The decision meeting will be December 13, 2021, 6:30 p.m. This is a remote City Council meeting that can be watched online at guelph.ca/live
The deadline to provide written comment or register to delegate will be Friday Dec. 10. Tips on providing written comment or registering to delegate are here: How to Delegate and Comment to City Council
Some previous articles on this proposal:
4 story apartment building proposed for 66 Duke Street (Sept 2020)
Residents comment on the 66 Duke Street development proposal (Jan 2021) This page includes a link to a video of the full October 4, 2020 Planning meeting when this proposal first came before Council, including all comments by delegates and Council members. The 66 Duke portion of the meeting is between 0:42:40 and 1:57:02. Full texts of the TWRA delegation delivered by Barbara Mann and Scott Frederick are reprinted there. The delegation by Mike Barber is on the video only.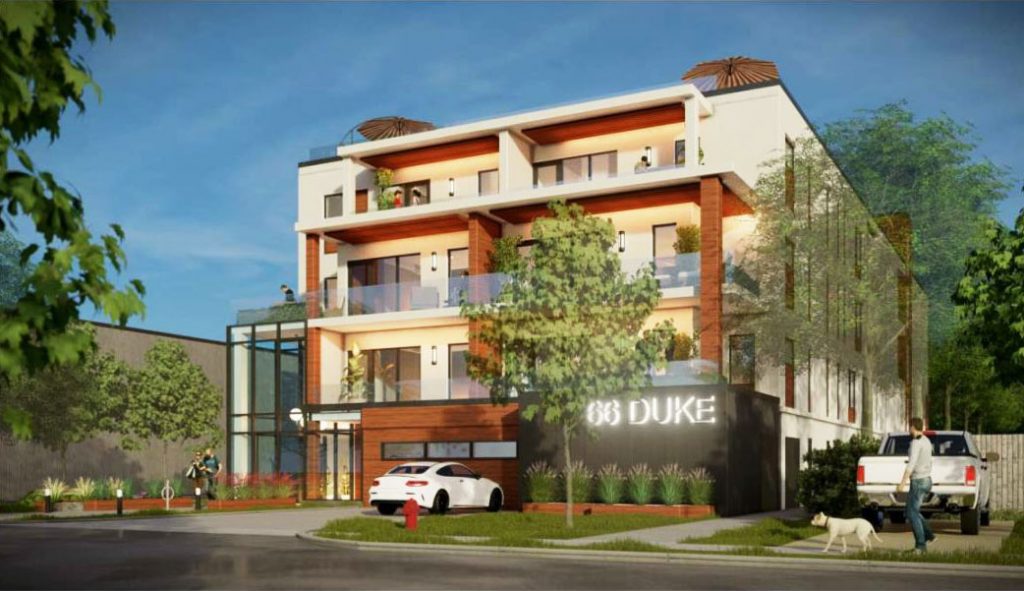 A full set of planning documents, prepared by the developer can be found on the City website here. The documents that are new or changed from last October are under the heading "Revised submission materials – April 2021″