Council directs staff to purchase Crompton-Chemtura parking lot to become a future park
During a closed portion of its Aug. 24 meeting, council directed city staff to buy 104 Oliver St., which will now be developed into a park. 104 Oliver street is the former Northern Rubber/Crompton/Chemtura parking lot at the corner of Oliver and Huron Streets, across from both the factory building and the Two Rivers Community Garden on Huron Street.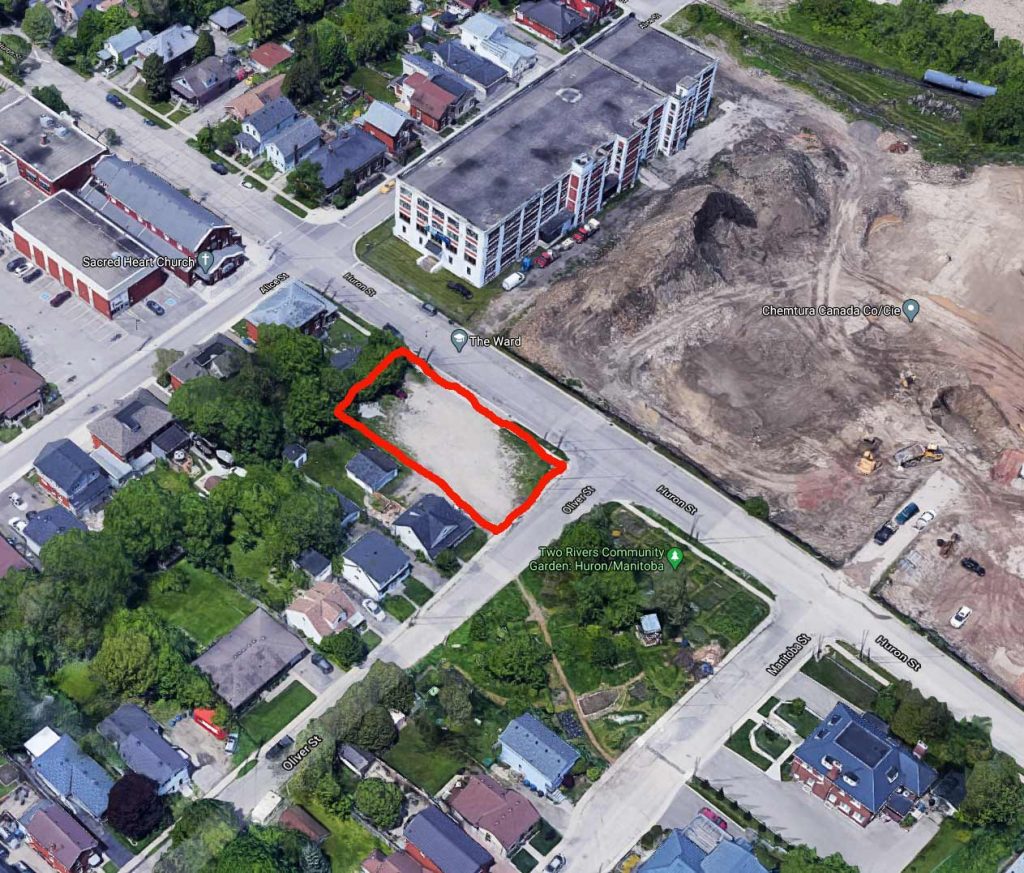 This lot belongs to the developers of 120 Huron. They offered to parking lot to the city as part of the parkland dedication that they were required to make as part of their development application. Developers are required to either dedicate park space withing the development, or give the City "cash in lieu", which is basically handing over cash so that the City can buy parkland elsewhere.
TWRA lobbied for this park
When the development application for 120 Huron came before Council for final approval city staff said "The site does not meet the city's standard criteria for parkland acquisition, but staff are willing to further discuss the potential for a passive recreation park or urban square on the site through the site plan approval process". The TWRA lobbied to have the lot converted to a park, arguing that the Two Rivers Community Garden across Oliver Street and a planned park for the North corner of the Woods 2 property (corner of Huron and the Guelph Junction Railroad track) combine to create a larger linear green space that could link with the future Rail trail along the railway.
The recent announcement from the City is somewhat of a reversal, as parks staff now say "We've determined that 104 Oliver Street is an ideal place to build a park and has significant community and Council support," says Heather Flaherty, general manager of Parks and Recreation. "The remaining cash-in-lieu dollars will be kept in the City's parkland dedication reserve fund for future park purchases."
Park features will include:
Open space
Trees
Pathways
Seating
Playground, including a swing and climber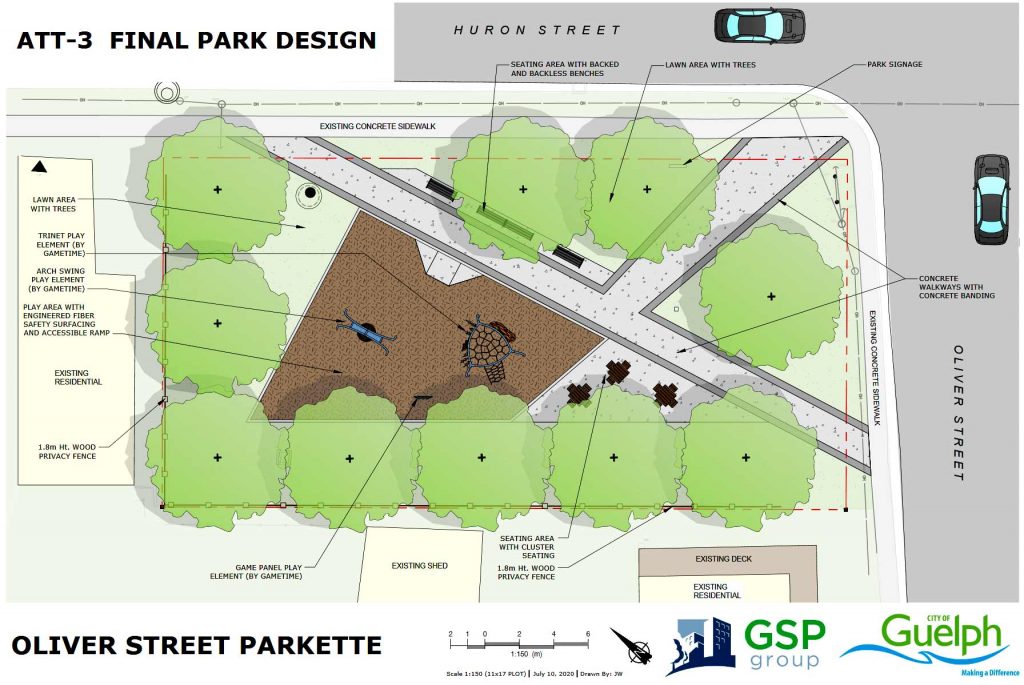 Some press coverage of this story:
City of Guelph buys Ward property for new park (Guelph Mercury)
The Ward is getting a new park (GuelphToday)